Imagine a brilliant, young, black, female, scientist, with incredible wit, impeccable fashion, and fierceness in battle. There are a zillion things to love about Black Panther, but seeing Letitia Wright embody Shuri floored me. I didn't realize just how enormous a void such there was in popular culture until I saw it start to fill.
Black Panther blew my mind. Shuri made my heart sing.
Shuri gave the middle finger to her older brother, King T'Challa, at the beginning of the film, but more importantly she gave the finger to every stereotype I've been battling. As a young(ish), black, female marine biologist from the magical land of Brooklyn, this character brought me incredible joy. And, if I'm honest, a bit of relief.
It gets weary, being the only the black scientist in the room. It gets frustrating being met with shocked faces and being accused of lying when I tell strangers am a marine biologist, yes, with the Ph.D. and all. It gets heavy. The weight and honor of representing your people (and often everyone not white), of making a way for others, of the push for perfection. And it gets lonely, being a black scientist in America.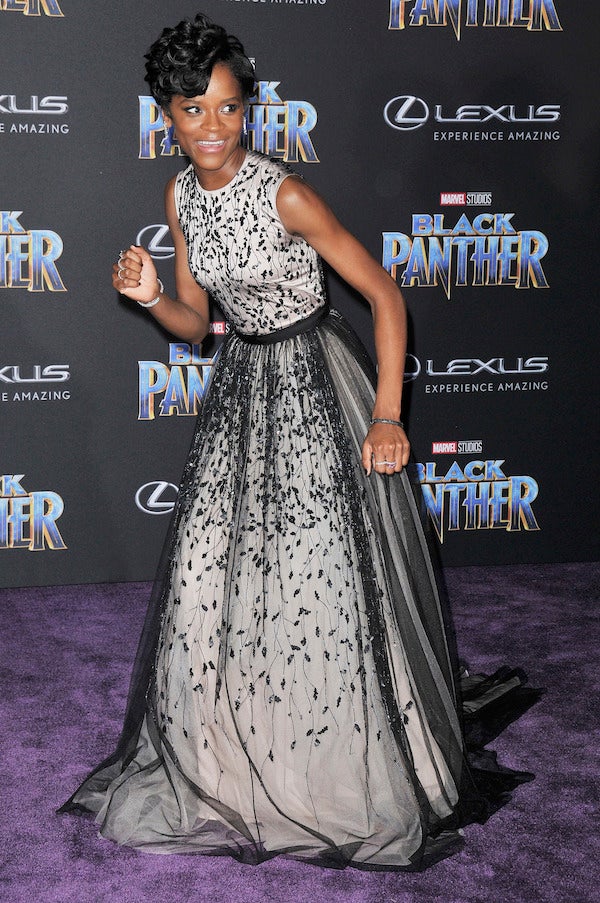 Shuri is essentially the Chief Scientist and Chief Technology Officer of Wakanda—lead inventor, engineer, doctor and developer for the most technologically advanced nation on Earth. She's always dressed to kill and ready with a zinger of a comeback. She's what I try to conjure when I go speak at schools. I probably spend more time choosing an outfit for visiting a high school assembly than I do for a date. Because it's so rare for most kids to meet a black scientist, I feel compelled try to convey a coolness that makes them think they could have a career in science without giving up who they are. Because I am too rare, I request to be introduced as "Dr." so they will see and hear new possibilities. Now, I can wear sweatpants and just tell them to watch Black Panther.
Movies inspire young people to dream about what they could become. Jacques Cousteau inspired a generation of marine biologists, Indiana Jones a generation of archaeologists, and Jurassic Park a generation of paleontologists. But where is the larger-than-life science hero for people of color? Well, now we have one.
How many many future scientists might point to Shuri as their inspiration? How much less lonely and weary might they be? How much exciting and valuable research might get done because a greater diversity of people are deciding what needs to be studied, what problems they want to solve? Representation matters.
This film has shifted the Overton Window (i.e., "the range of ideas tolerated in public discourse"); it has exploded the possibilities our culture can envision for black people. And I'm thrilled that shift includes Shuri. Although there have certainly been incredible black women scientists (you can read about 23 of them here), none have yet become household names.
I had the chance to see Black Panther at a pre-release screening at the Museum of Modern Art. The cast was there. Director Ryan Coogler introduced the film saying, "Of the films I've made, this one has given the most back to me." Well, this film has given so much to so many. It was incredible to celebrate this historic cultural moment with many of those who made it happen. I can't think of a time I asked to take a photo with a celebrity, but when I saw Letitia Wright at the afterparty, just couldn't resist. And I don't care at all that it's blurry.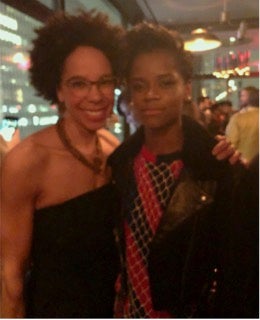 Stereotypes, we are done with you, with your narrowness, your lack of imagination. Good riddance. I eagerly await The Shuri Effect. Wakanda Forever!
P.S. Black Panther 2: Queen Shuri? Fingers crossed.