Spec Zoo and an evening with Dougal Dixon. Long-term readers will perhaps associate Tet Zoo with speculative zoology – or Spec Zoo, as it's increasingly known – and consequently with the writings of Dougal Dixon, author of the 1981 book that essentially got Spec Zoo off the ground: After Man (Dixon 1981). For more on Dougal, After Man, and his other writings, see the long interview I published here in 2014. If you know anything about Spec Zoo, you'll know that – drumroll – After Man has just been republished as a new edition (Dixon 2018). If you know the original, the new one is not that different (there are a few new illustrations and some tweaks to the text, and an introduction that discusses various relevant things that happened since 1981… did you know about the planned movie?). Nevertheless, it's something you absolutely should obtain if you're a fan.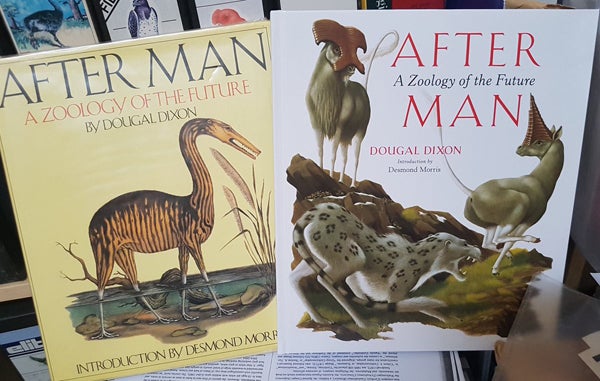 To celebrate and publicise the release of the new edition, a dedicated event – featuring a conversation between Dougal and myself – is happening at Conway Hall, London, on the evening of September 11th. Book tickets here.
TetZooCon 2018. Also on the subject of future events, tickets are also now on sale for TetZooCon 2018, the fifth such event and the first one that will involve two whole days of talks and other events. As per 2017, it'll be at The Venue, Malet Street, London. I'll talk about it more in the near future – things are coming together as a I write – but I can say that there's a dedicated palaeoart event, a conference meal, a round table event, and talks from speakers including Steve Allain, Lucy Cooke, Bob Nicholls, Mark O'Shea, Aron Ra, Luis Rey, Katrina van Grouw and myself. This will be the biggest TetZooCon so far, by far.

Dinosaurs in the Wild. Some of you will know that I'm the scientific adviser for Dinosaurs in the Wild, the interactive visitor attraction (currently based at the Greenwich Peninsula, London) in which you get to travel back 67 million years and spend time at a research base constructed in Late Cretaceous western North America. I plan to discuss, at length, the process and decisions behind this grand and fun project. If you're in the UK and interested in dinosaurs and other Cretaceous wildlife, you absolutely have to visit if you can. And the good news is that its London run has just been extended to September 2018. Buy tickets here.

The Eotyrannus monograph. I've surely mentioned – on and off, over the years – the fact that I have (slowly, gradually) been putting together the giant monograph on Eotyrannus lengi, the Early Cretaceous tyrannosauroid theropod that I and colleagues preliminarily described in 2001 (Hutt et al. 2001). This work is now in its final stages, has been through review, and will appear in the Open Access journal PeerJ. It's currently burning up all of my 'spare' time, is keeping me very busy, and is one of the reasons why I haven't been able to produce anything extensive for Tet Zoo for a while. The work is substantial enough that page charges need to be paid; I'm not exactly in a position to cover these myself, so I set up a gofundme campaign… and reached the required amount in about 5 hours! In fact, I went over the requested amount somewhat, meaning that I currently have additional funds that will be used for other technical projects.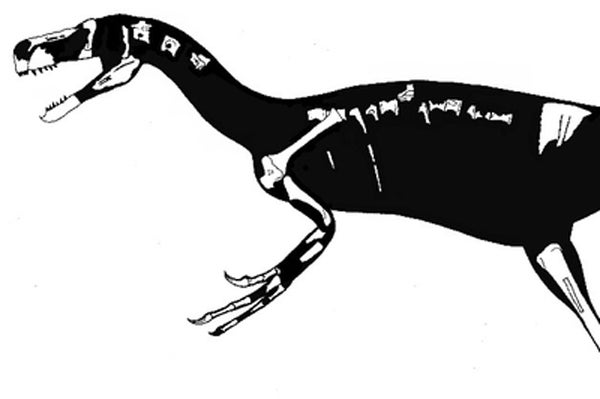 On the subject of tyrannosauroids, I should mention that the magazine poster Gabriel Ugueto and I produced earlier this year did appear in print, way back in February. At the time of writing I still haven't seen it, but a copy with my name on it is out there somewhere. I previously mentioned this article in the third of the Tet Zoo 12th birthday articles…. which you can't see because SciAm have taken it down due to a permission issue.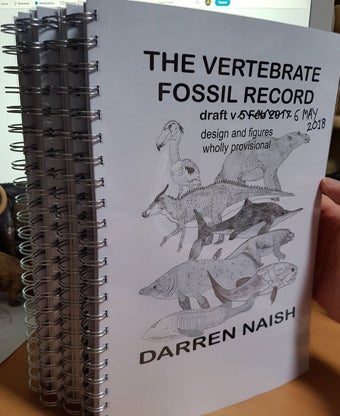 How's it going with The Big Book? I hate mentioning the giant textbook I'm working on – the working title of which is The Vertebrate Fossil Record – since I've been working on it for years now and am still some way from finishing it. But I will get there. I must. The fish chapters are essentially finished, the amphibian text is mostly done, and I'm currently in the reptile section, specifically the part devoted to birds. Recent research on guineafowl, cranes, bustards, cuckoos and passerines means that I feel compelled to write about those groups on Tet Zoo, but I've tried to avoid this lest I give away a lot of the novel material prepared for the book. This is a reminder that you can see how things are coming along, and can help support this massive project (and the other things I do) here.
Finally… change is coming as goes this blog. That's all I'll say. Until next time.
Refs - -
Dixon, D. 1981. After Man: A Zoology of the Future. Granada, London.
Dixon, D. 2018. After Man: A Zoology of the Future. Breakdown Press, London.
Hutt, S., Naish, D., Martill, D. M., Barker, M. J. & Newbery, P. 2001. A preliminary account of a new tyrannosauroid theropod from the Wessex Formation (Early Cretaceous) of southern England. Cretaceous Research 22, 227-242.