This essay first appeared on Last Word on Nothing on April 15, 2020.
Twenty biomedical companies. Seventy nations. An aggressive search for COVID-19 treatments and vaccines is underway worldwide. Yet even 21st-century technology can't match one man who curbed a major influenza pandemic spreading across the United States in 1957.
Pioneering virologist Maurice Hilleman, now oft-forgotten, detected that pandemic from across the globe, convinced reluctant U.S. health officials to take notice, and single-handedly fostered a vaccine that became publicly available. All in just four months.
An irascible, no-holds-barred Montana farm boy born in the midst of the 1918-19 influenza pandemic, Hilleman survived diphtheria and Great Depression-era poverty to earn a PhD in microbiology and chemistry at the University of Chicago. Practical and impatient, he turned down the prestige of academia and primarily worked in industry, at the pharmaceutical company E. R. Squibb & Sons and later Merck & Co, where he led vaccine research for 25 years.
An iconoclast who slung swear words like the proverbial sailor, Hilleman helped develop an astounding 40 vaccines: to prevent measles, mumps, rubella, pneumonia, meningitis, hepatitis A and B, and other infectious diseases. The measles vaccine alone has saved an estimated one million lives a year. "Maurice's genius was in developing vaccines, reliably reproducing them, and [taking charge] of all pharmaceutical facets, from research to marketplace," biographer Paul A. Offit, MD, told the British Medical Journal for Hilleman's obituary in 2005. The New York Times later noted that researchers credit him with "saving more lives than any other scientist in the 20th century."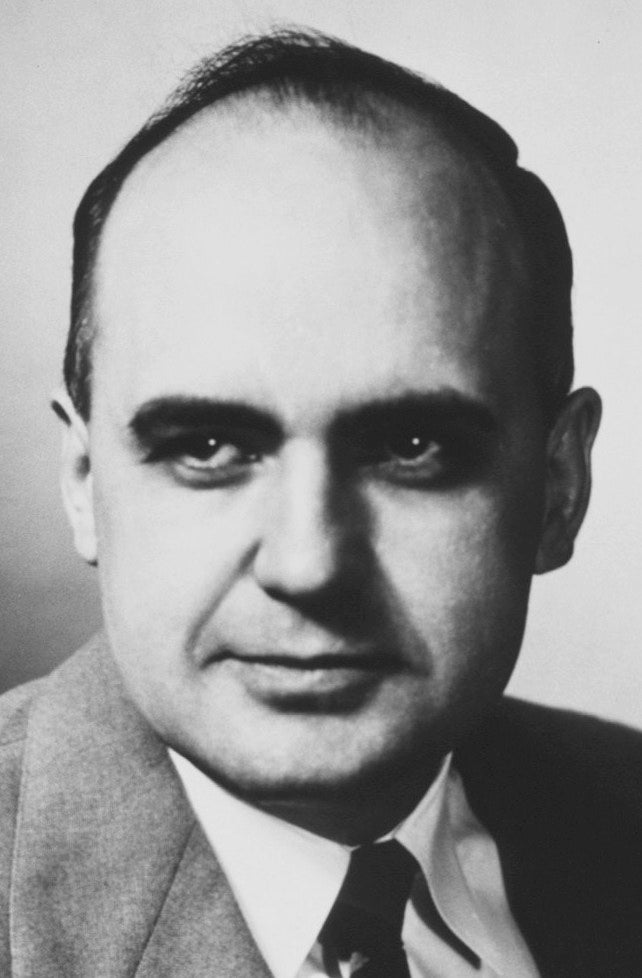 Hilleman worked under the public radar yet touched most people's lives. He was chief of respiratory diseases at Walter Reed Army Institute of Research when a new H2N2 type of influenza, termed the Asian flu, hit in 1957—eventually causing more than 1 million deaths worldwide and killing an estimated 70,000 to 116,000 in the U.S. The number of American deaths could have reached 1 million, public health experts estimated, without the quick arrival of 40 million doses of vaccine that fall. With a reputation for emphasizing safety and reducing vaccine side effects, Hilleman nonetheless led that vaccine's rollout by ignoring anyone who might slow him down, including federal regulators.
On the morning of April 17, 1957, Hilleman was sitting in his office at Walter Reed reading a New York Times article about an influenza outbreak in Hong Kong. An estimated 250,000 people were infected, then about 10 percent of Hong Kong's population. Tens of thousands of people lined up to receive health care, including "glassy-eyed" children, Hilleman recalled for Vaccinated: One Man's Quest to Defeat the World's Deadliest Diseases, by Paul Offit, a virologist, co-developer of the rotavirus vaccine, and professor of pediatrics at the University of Pennsylvania medical school.
"Hilleman put down the paper: "My God," he said, "This is the pandemic. It's here!"
Not one to follow chain-of-command protocols, Hilleman quickly cabled a U.S. Army lab in Japan and asked them to investigate. A medical officer found a Navy serviceman who had contracted the mysterious flu strain and requested he "gargle with salt water and spit into a cup" for a sample. Hilleman received the sample a few weeks later, and he and his team worked 14-hour days to isolate the virus strain, for which few people had any antibodies.
At first, Hilleman had a tough time convincing experts in the military Influenza Commission and U.S. Public Health Service the flu was a threat to the United States, according to Offit. On May 22, 1957, Hilleman sent out a press release from Walter Reed. He then predicted the flu would arrive in the U.S. in September, just as schools opened. "What pandemic?" some experts asked.
Hilleman sent virus samples to six American-based companies that produced influenza vaccines. Flu vaccines had been available since the mid-1940s, so researchers weren't starting from scratch in 1957. Yet if there was "any hope of saving American lives, he would have to convince companies to make and distribute vaccine in four months. Influenza vaccine had never been made that quickly," Offit wrote. To do so, Hilleman ignored federal drug regulators: "I knew how the system worked," Hilleman said. "So I bypassed the Division of Biologics Standards, called the manufacturers myself, and moved the process quickly."
The first flu vaccine lots were produced in June, within weeks of Hilleman's request. Vaccinations started in July. The influenza pandemic hit the U.S. in early September (just as Hilleman predicted). Forty million doses were given over the next three months. Today, the U.S. Food and Drug Administration and public health regulations require safety and efficacy tests for new vaccines, which take more time, though the FDA can authorize drugs under an Emergency Investigative New Drug category.
Massive potential loss of life, as Hilleman realized, calls for high-level action.
The urgency is there. By early April, at least 70 countries joined a World Health Organization trial to accelerate research on COVID-19 treatments. WHO Director-General Tedros Adhanom Ghebreyesus said 20 institutions and companies "are racing to develop a vaccine."
Maurice Hilleman, who would have been 100 years old last year, is not around to advise WHO, as he had done for years, on a COVID-19 vaccine. The virologist died from cancer in 2005, volunteering his own lung cells for experimental cancer treatments near the end of his life. Obituaries at the time lauded his accomplishments, yet why is Hilleman not more widely known, like Edward Jenner, Jonas Salk, or Louis Pasteur?
Outspoken within the field of virology, Hilleman did not seek recognition by naming any vaccines after himself (though the mumps vaccine still given today, the Jeryl Lynn live antigen, is named for his daughter. In another unique approach, when Jeryl Lynn was five years old and contracted mumps, Hilleman swabbed her throat to later develop a vaccine). Hilleman worked mostly for industry, not academia, so his work was less widely touted, though he won the Albert Lasker Medical Research Award and the National Medal of Science, among other awards. Longtime friend Anthony Fauci, director of the U.S. National Institute of Allergy and Infectious Diseases, and health advisor to the White House on COVID-19, has said Hilleman's contributions were "the best kept secret among the lay public." This, even though he helped develop nine of 14 children's vaccines recommended today. "One person did that!" Fauci told the Times. "Truly amazing."
What can one dedicated scientist make happen now? If a pioneering virologist working for a biomedical company leads the landmark creation of a COVID-19 vaccine—saving millions of lives worldwide—will we even know his or her name?
"There's great joy in being useful," Hilleman once said, "and that's the satisfaction you get out of it. Other than that, it's the quest of science and winning a battle over these damn bugs."
For further information on Hilleman's life and work, here are a few compelling resources:
Vaccinated: One Man's Quest to Defeat the World's Deadliest Diseases by Paul A. Offit, MD (HarperCollins, 2007) https://www.harpercollins.com/9780061227967/vaccinated/
Video: "Maurice Hilleman, The Man behind the Science" by the Vaccine Makers Project
And one-hour documentary: "HILLEMAN: A Perilous Quest to Save the World's Children."