It can be easy to focus on the bad news when we think about the ocean: climate change, overfishing, pollution, loss of coastal habitats, biodiversity loss. All that is real, and cause for concern and concerted action. Still, there is also cause to celebrate: there are incredible community-based organizations working to address those challenges and foster new leadership for conservation.
Often the big, international environmental groups get most of the press, the credit and the financial support. Their work is very important, but there are also so many unsung heroes. Further, with sea level rise and stronger storms resulting from climate change, vulnerable coastal communities are working to build by-us for-us solutions and mobilize a new generation of conservationists.
These nine local ocean conservation groups know that awareness is important, but it is not enough, so they are working toward something larger. They were recently identified by Ocean Collectiv and Students Rebuild (of the Bezos Family Foundation), and awarded small grants to expand their deep community engagement work grounded in social justice.
Since these globe-spanning organizations are all wonderful, we'll just list them in alphabetical order:
Azul (California and Mexico)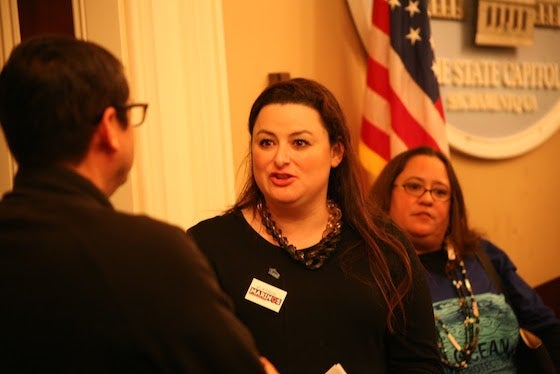 This organization was founded in 2011 to "bring Latinxs perspectives and participation to ocean conservation," specifically to engage the community in protecting coastal resources and marine life. Their grant will support a new initiative partnering with elementary schools in Tijuana and San Diego on ocean education and cross-border art collaborations. The project will focus on biological connectivity of endangered coastal species that know no national borders. (@azuldotorg)
Beyond the Surface International (Peru)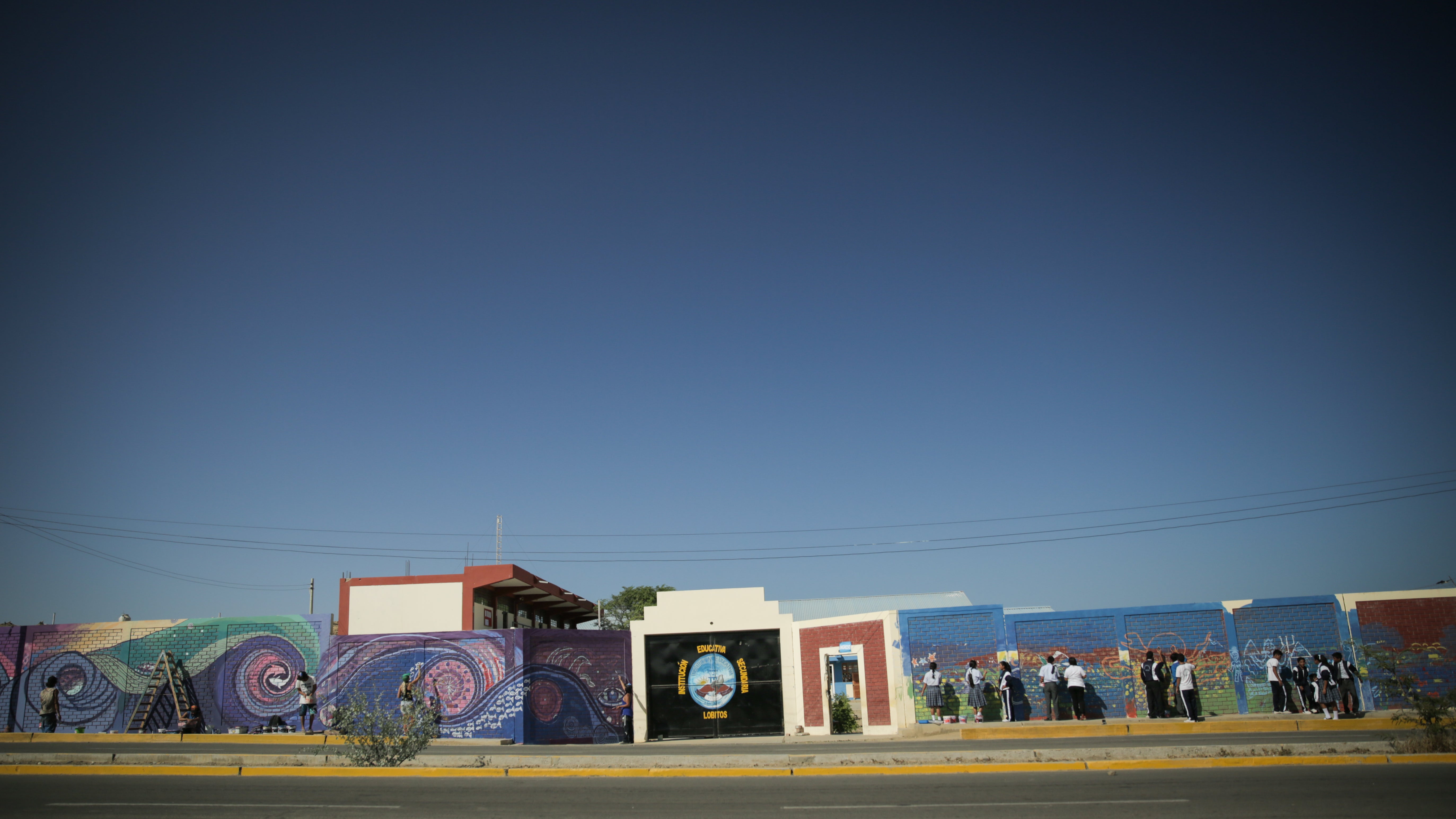 Their mission is to "build social-ecological resilience through surfing, storytelling, and mindfulness workshops." Beyond the Surface works in several locations around the world, but in Peru their aim is to support marginalized artisanal fishing communities, starting with local young people. Next, they will host workshops and an arts festival in schools and fishing villages along Peru's coast to promote ocean literacy and policy engagement, and share scientific information. (@beyondthesurfaceintl)
Billion Oyster Project (New York City)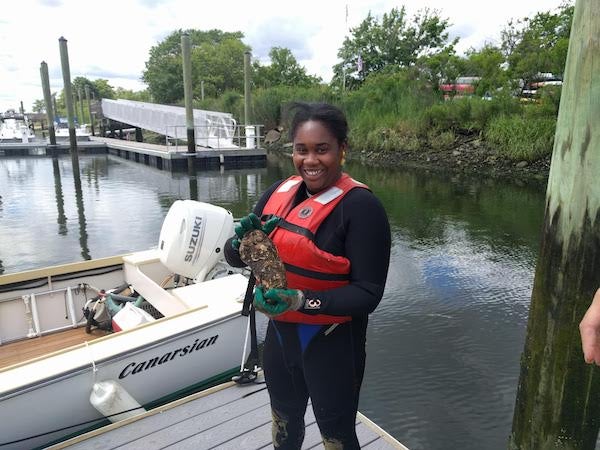 Their mission is to "restore oyster reefs to New York Harbor through public education initiatives." More specifically, Billion Oyster Project aims to replant 1 billion oysters in the harbor by 2035, with the participation of a million New Yorkers. And they are well on their way. So far they have planted 28 million oysters, with the participation of 6,000-plus local students and 9,000-plus volunteers. Their grant will support a citywide symposium for local students to present their research on ecosystems, marine life and water quality in New York Harbor, and on opportunities to make restoration more effective and engage their communities more deeply. (@billionoyster)
Deep South Center for Environmental Justice (Louisiana, Texas, Alabama)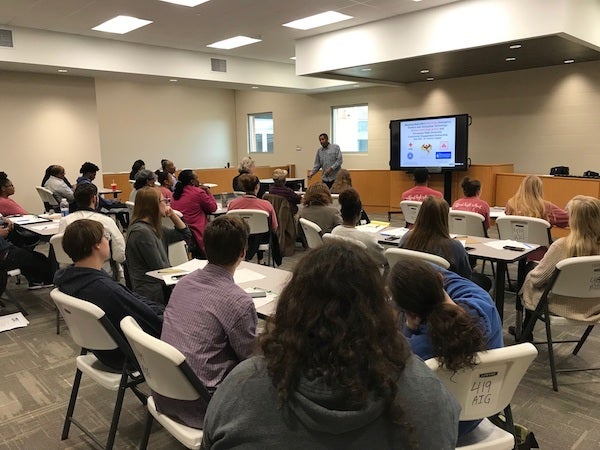 Founded in 1992, DSCEJ is dedicated to "improving the lives of children and families harmed by pollution and vulnerable to climate change in the Gulf Coast Region through research, education, community and student engagement for policy change." Their grant will support students at Historically Black Colleges and Universities (HBCUs) as they develop a curriculum for mapping sea level rise, flooding, and other coastal impacts of climate change in their communities. They will then use this curriculum to train fellow students, and will present recommendations for community resiliency via webinars, at city council meetings, and across communities in the deep south. (@DSCEJ)
EarthEcho International (locations across the U.S.)
Founded on the belief that "youth have the power to change our planet," EarthEcho is on a mission "to inspire young people worldwide to act now for a sustainable future." For their new project, youth leaders will create and implement a "Future in the Bag" campaign that provides tools to promote the adoption of reusable bags—from installing return stations to lobbying for plastic bag ordinances. Most exciting, the students will use this as a pilot program to create a model that is replicable nationwide, for use by other youth leaders. (@EarthEcho)
Fish N' Fins (Montserrat)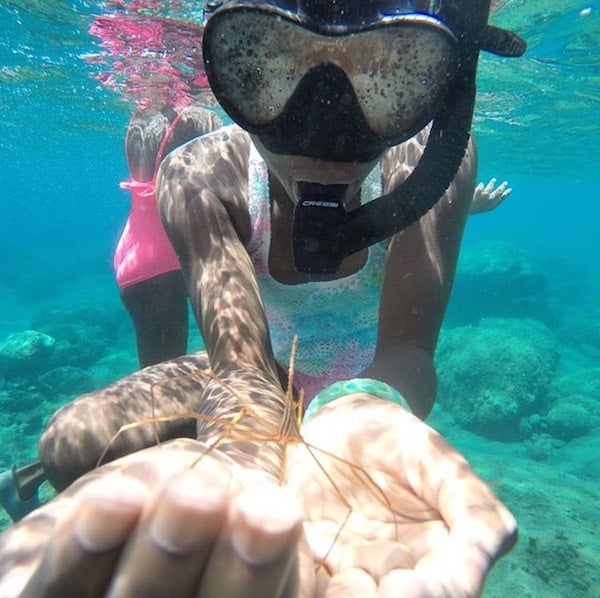 The organization serves as the kids' ocean club for the Caribbean island of Montserrat, and is on a mission to "teach children to swim, snorkel and protect our ocean through ed-venture, citizen science and leadership programs." They work with kids from kindergarten to 6th grade teaching them about ocean creatures and ecosystems, and nurturing passionate future ocean conservation leaders. Their grant will help support the island's first-ever STEAM festival, focused on reducing marine debris, and a two-week ocean camp for students during spring break. (@FishnFinsKids)
I AM WATER (South Africa)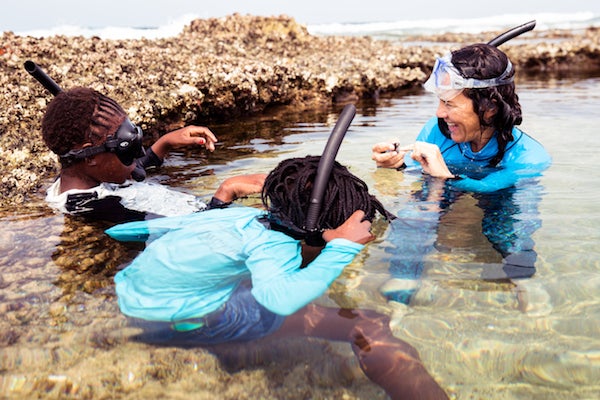 Their mission is to "help people fall in love with the ocean." Specifically, I AM WATER works with 7th grade students in low-income communities who live near the coast but who may never get the chance to swim, snorkel, or learn about the marine ecosystems in their own backyards. Their upcoming project will be a series of 20 workshops that combine, yoga, mindfulness, marine science and an immersive ocean snorkel. This Ocean Guardians Program aims to build an understanding of the interdependence of healthy humans and healthy oceans and to influence behaviors to protect our global seas. (@iamwater_foundation)
Oceanswell (Sri Lanka)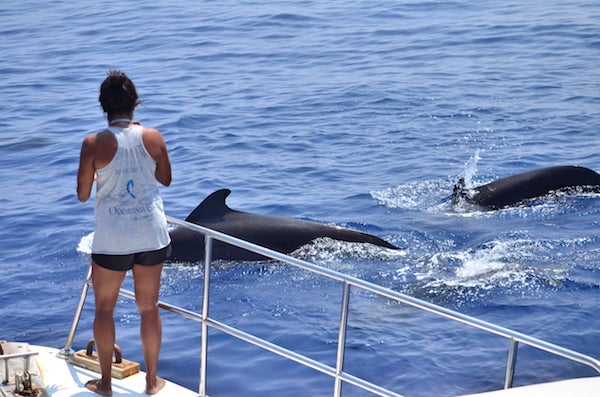 Oceanswell is Sri Lanka's first marine conservation research and education organization, focused on "educating the next generation of diverse ocean heroes, equipping students from underrepresented nations to conduct marine conservation research." Their upcoming project will take local university students out to sea to learn to identify marine mammals, record sperm whale acoustics and document dolphin behaviors. Students will also snorkel in the country's largest marine sanctuary. This fits into Oceanswell's broader effort to nurture ocean heroes, and their belief that to save the ocean "every coastline needs a LOCAL hero." (@oceanswellorg)
Shidhulai Swanirvar Sangstha (Bangladesh)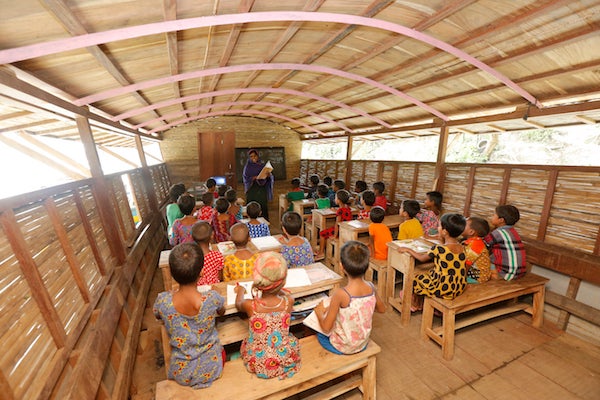 During the monsoon, one third of Bangladesh gets flooded, and many children can't get to school. Shidhulai believes that "if the children cannot come to the school for lack of transportation, then the school should come to them, by boat." Their fleet of 54 floating schools, libraries, health clinics and training centers serve almost 100,000 people in flood-prone areas. The grant to them will help build and operate a play-boat that will enable children to develop new skills, monitor water quality and raise awareness of river conservation.
These nine inspiring groups are educating and empowering the next generation of leaders in communities around the world, while addressing present threats to the health of our ocean. Notably, several of the new projects these organizations are embarking on involve art, which can be a powerful and inclusive way to spread conservation information and ignite social change.
So when you think about organizations leading in ocean conservation, it's important to know that small and local groups are playing a critical role. Their efforts to engage and inform, and the community-building they do along the way, is invaluable. And—thankfully!—there are so many more where these groups came from. If you live on the coast, there's probably one nearby that is helping the ocean and could use your help.