The landscape of youth STEM programs covers everything from soil conservation to robotics engineering, so recognizing excellence in a single program can be hard. The UL Innovative Education Award – a partnership between the North American Association for Environmental Education (NAAEE) and Underwriters Laboratories (UL) now in its fourth year – has focused its gaze on programs that bring together STEM and environmental education. The award program provides $250,000 to five non-profit organizations that use environmental education to address STEM, or use STEM to address environmental challenges. This year's winners span three states and range from watershed conservation to urban agriculture.
"When we started this award program in 2015, STEM had become a universally understood focal area in the education space," said Christiane Maertens, Deputy Director of NAAEE. But they realized that many STEM programs contained environmental content, and other environmental programs did not consider themselves STEM. "Creating the term 'E-STEM' for this award allowed us to one, design a rubric that recognized the practice of using the environment as a path towards teaching STEM principals, and two, build the conversation between STEM and environmental education," Maertens said.
The UL Innovative Education Award recognizes programs already making differences in their communities. The award funds provide a platform for successful programs to scale up their efforts to reach more youth and share their work with other organizations. This year's winners will even get to join past winners at a leadership summit to learn from each other and establish a network of high quality E-STEM programs. "Since its inception, there was a vision of bringing UL Innovative Education Award winners together to celebrate their accomplishments and facilitate an alumni network," Maertens said. "It's been amazing to see how that original goal has blossomed into brilliant connections being made on so many levels by just having these folks in the same room." Cara Gizzi, VP of Education and Outreach at UL, has been equally inspired by the connections that have continued long after the summit. "Students from the Chicago Botanic Garden recently visited EcoHouse to help plant urban gardens. We've had three winners that work on islands, and they've been able to learn immensely from one another about operations and logistics," Gizzi said. "I never could have foreseen the power of connecting like-minded and inspiring leaders together. It's been magical to witness."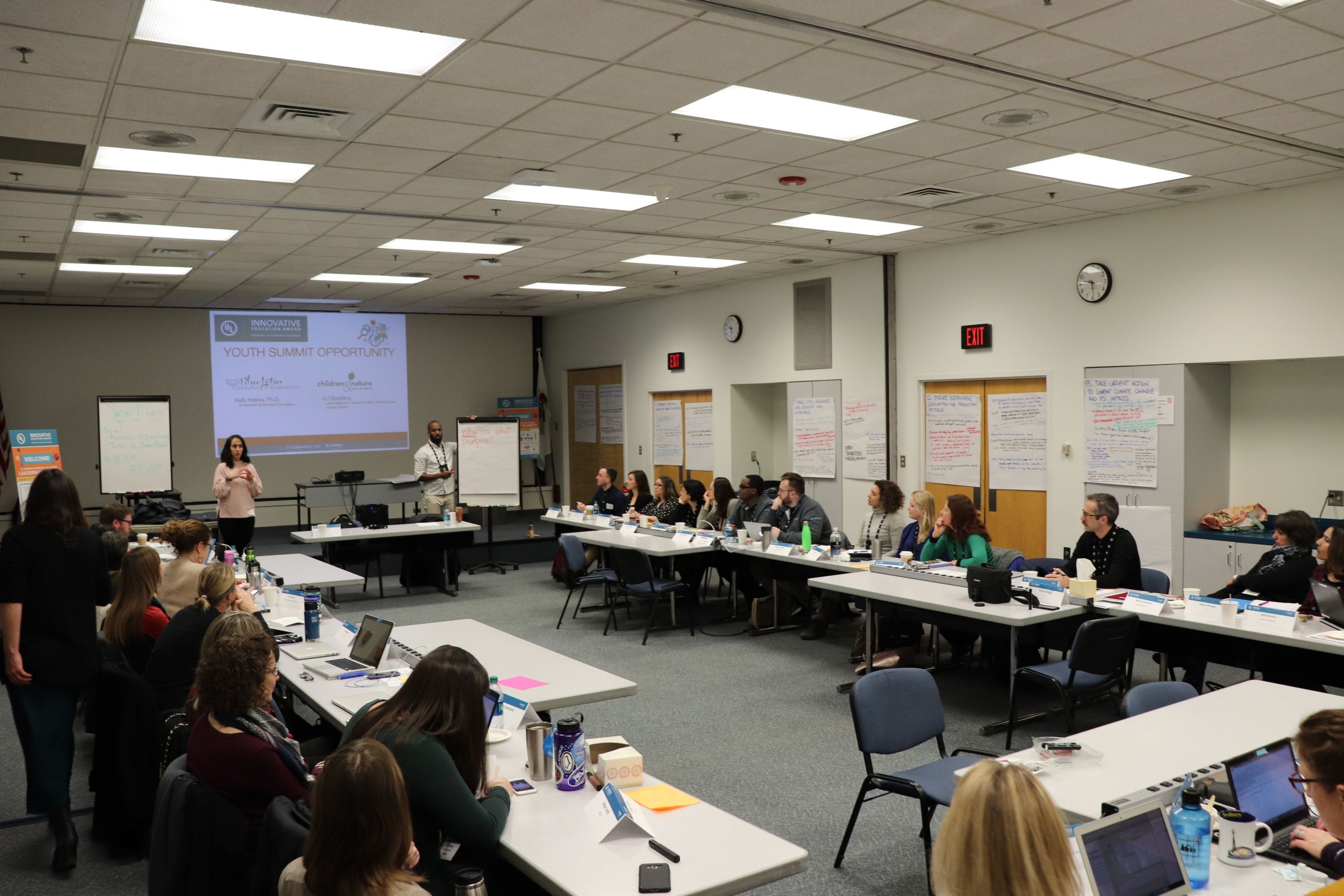 This year's winners include:
Techbridge Girls ($100,000 winner): This Oakland-based organization launched in 2000 and has since expanded across states to open the world of science, technology, engineering, and mathematics to underserved girls with educational, hands-on projects. From cleaning up a mock oil spill to learning about water filtration, Techbridge curriculum activates E-STEM for its participants with real-world applications.
Ocean Discovery Institute ($50,000 winner) – This San Diego-based organization uses marine environments as a platform for teaching students – from K-12 through college – all disciplines of STEM and guiding them into E-STEM careers. Programming and access to mentors provide underserved communities with the tools they need to become solutions-focused leaders who will make a real difference.
Sweet Water Foundation ($50,000 winner) – Chicago's Sweet Water Foundation blends urban agriculture, art, and education to transform vacant spaces and abandoned buildings into economically and ecologically productive and sustainable community assets. The process engages youth and yields skilled workers, art, locally grown food, and affordable housing. Since 2009, the foundation has reached hundreds of thousands of people across three cities and tripled its Chicago footprint.
San Diego Zoo Global ($25,000 winner) – The 'Alala Reintroduction Community Inquiry Program – a joint initiative of the San Diego Zoo Global (SDZG) and Keauhou Bird Conservation Center (KBCC) – engages Hawaii Island teachers and students with scientifically-relevant, hands-on, and culturally-significant curricular activities. Discovering and monitoring native species and exploring STEM careers in species recovery fosters an appreciation for natural heritage and the impact of human activities on local ecosystems.
Groundswell Michigan ($25,000 winner) – Since launching in 2009, this place-based environmental education program in the College of Education at Grand Valley State University has been getting students outside. They learn by modeling and supporting community-based projects that address real environmental needs, like protecting the Grand River.
Programs interested in learning more about the award can find more information here.