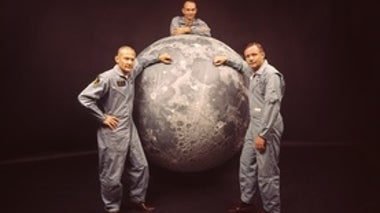 Observations
My dad worked for NASA, recruited John Glenn and knew Neil Armstrong
July 15, 2019 — David Levine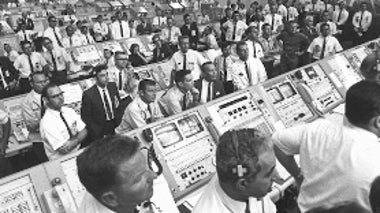 Observations
My  father was one of those who worked feverishly behind the scenes 50 years ago to get astronauts safely to the moon and back
July 12, 2019 — Brandon R. Brown
Life, Unbounded
What if our natural satellite didn't exist?
July 18, 2019 — Caleb A. Scharf
Recent Posts
Select Topic
This week, Glendon Mellow of Symbiartic will be curating the rotating humanities Twitter account, @WeTheHumanities.
Presidential candidates would be wise to come up with a comprehensive energy plan focused on issues most important to voters.
If a journalist finds a scientist annnoying, that can complicate his assessment of the scientist's work.
If you comforted yourself last night with the knowledge that zombies aren't real, you might want to skip out on this post...
Just by asking 2 simple questions when trick-or-treaters come to your door, you can significantly lower the odds of a few greedy kids taking more than their share...
Piebald is everywhere, even when there is no pie.
Could a simple psychological mind trick help you survive the eventual Zombie Apocalypse?
You might need to leave the light on at night after reading these. Brace yourself for zombies, devils, mummies, and...higher homotopy groups?
A review of "universe2go"—an augmented reality planetarium
Blog Index