Welcome to the 29th installment of the You Should Know Series. Each week I give my own #ScholarSunday salute to Scientists, Engineers, Science Communicators, and Science Educators. I'm back in Tanzania for field research and I'll be expanding my series to highlight the innovators from Africa and those doing research on this great continent.
I'll highlight individuals and programs that do amazing #AfricaSTEM.
Introducing… I'm a Scientist Get Me Out of Here KENYA
I'm a Scientist, Get me out of Here! is a free online event where students get to meet and interact with real scientists. It's a competition between the scientists, where students are the judges. I first learned about I'm a Scientist (IAS) at a ScienceOnline conference many years ago. It began in the UK and was an elimination-competition program inspired by reality television. It seems to be very popular among students who get ask a panel of researchers about their research and get a rare look at life behind the veil of science research.
I knew IAS was expanding into other markets, but didn't realize that Kenya was one of those markets. Yay!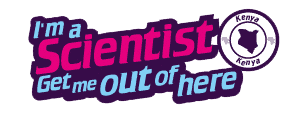 In September 2014, students met 5 scientists who work in Health and Biomedical Scientists. Over 2 weeks they engaged them in questions about their research and other topics of interest. Here are the scientists they met and some of the questions they asked can be found at the hyper linked pages for each scientist.
Check out the program yourself
*******************************************
If you would like to recommend an #AfricanSTEM Innovator, Educator, Communicator or program for me to highlight please complete this form.