This summer, while the Amazon burned, the United Nations' Intergovernmental Panel on Climate Change (IPCC) released a report confirming the critical role the world's intact forests play in annually absorbing 25 percent of carbon emissions. As world leaders and activists, including 16-year-old Greta Thunberg, arrived in New York City for Monday's U.N.'s Climate Action Summit and related events, the IPCC had a new announcement planned.
It's a new report examining the critical role played by the earth's ocean, which absorbs another 25 percent of annual emissions in addition to vast amounts of global heat. As we write this, in advance of its release, there is little doubt that it will find the climate crisis, through the rapid warming and acidification of our ocean, is one of the major threats facing the world's coral reefs.
If you've ever seen a coral reef, as we have, it can be easy to feel despair over the loss of one of our planet's most beautiful ecosystems. The potential collapse of coral reefs has consequences that extend beyond the loss of nature to millions of indigenous and coastal peoples whose economies rely on them. And with 90 percent of the world's corals projected to die by 2050 because of climate-related temperature increases, bold action is imperative to their preservation.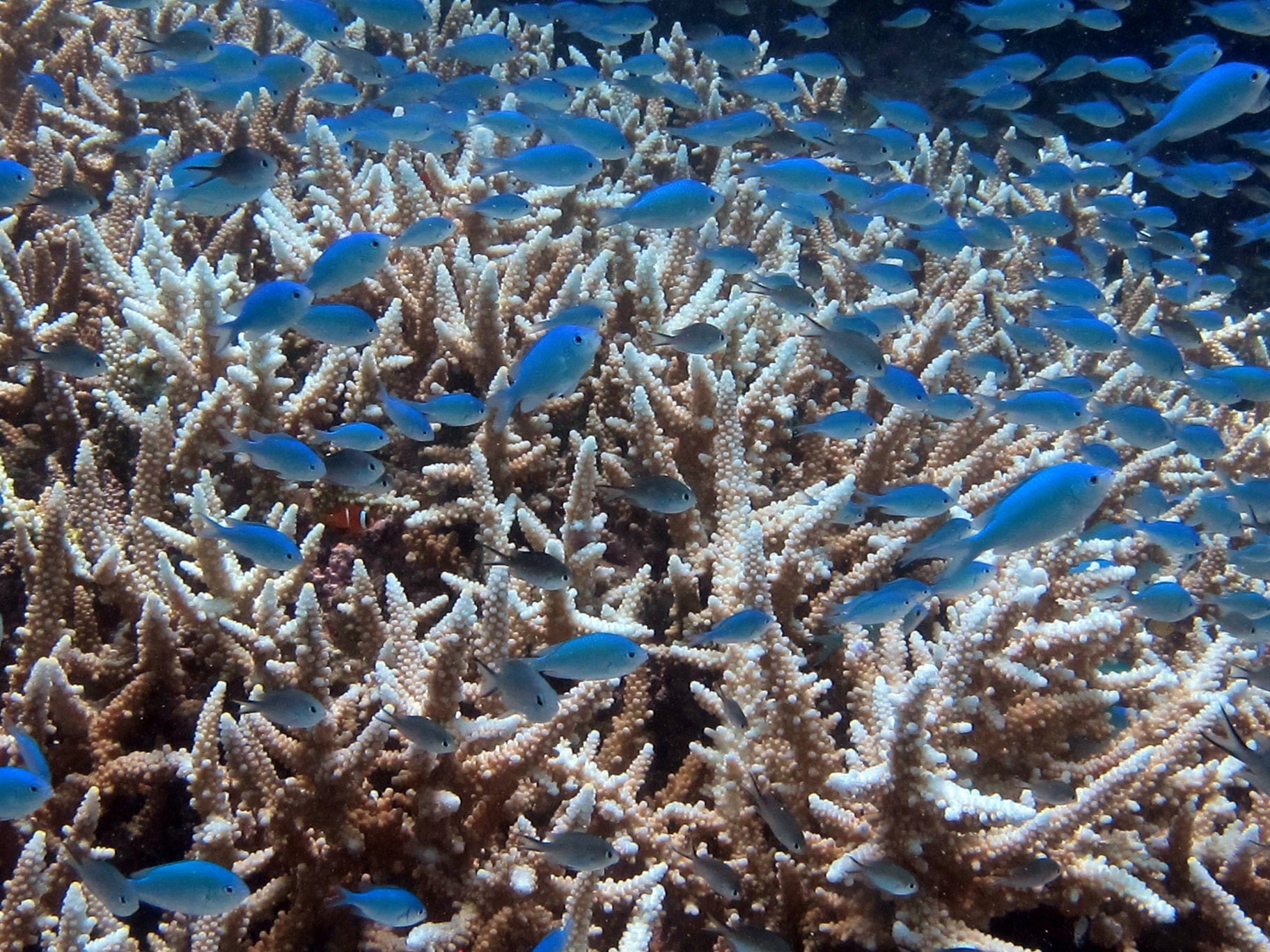 Our joint work at the Wildlife Conservation Society (WCS) and Bloomberg Philanthropies has allowed us to find hope for coral reefs. Action at all levels—from critical global efforts on climate change to strengthening local management in coastal communities—will be necessary if we are to confront the threats facing our reefs.
We are inspired by leaders who are taking action to protect their nearshore reefs—from local communities in Belize and Tanzania working to sustainably manage their fisheries to environmental ministers in Indonesia putting muscle behind an effort to end illegal and destructive fishing practices by foreign poaching vessels. Globally, public-, private- and nonprofit-sector leaders are coming together to craft solutions to fight climate change and staunch the warming of our ocean, life source of our planet. And climate scientists—the superheroes of the 21st century—continue to work with marine-dependent communities to identify solutions in the fight to save it.
In a study recently published in the journal Nature Ecology & Evolution, WCS conservation scientist Emily Darling worked with nearly 80 international coral reef scientists to compare 2,500 reefs in 44 countries stretching across the Indian and Pacific oceans. The hope they found was twofold: First, intact coral reefs still exist. The researchers identified 450 reefs in 22 Indo-Pacific countries with high amounts of living coral cover that occurred in climate cool spots. These areas, also known as climate refuges, can play a critical role in supporting coral reef diversity in the face of warming ocean temperatures.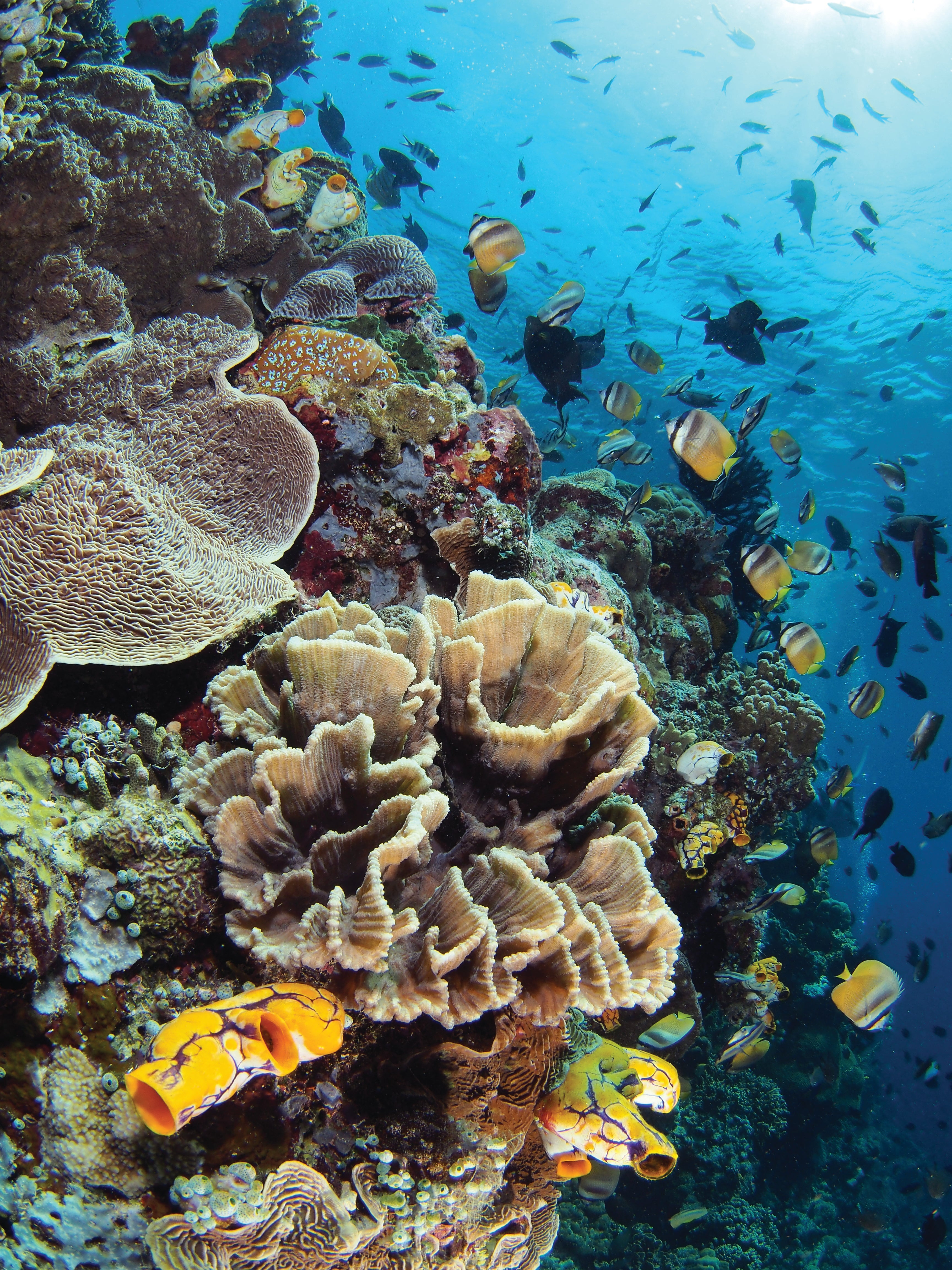 To take just one example, the corals in the Quirimbas archipelago adjacent to the channel of Mozambique benefit from their proximity to deep, cool waters that protect them from extreme bleaching. We are using a data-driven approach to identify such areas to help us target reefs for urgent protection and management by working closely with local communities.
Second, the study identified three strategies we can take today to achieve that goal: protect, recover and transform.
To protect surviving corals, we have an opportunity to establish a network of reefs found in 22 countries from East Africa to Southeast Asia, the Coral Triangle and other regions of the Pacific. In places demonstrating potential to rebound, we must pledge to work toward rapid recovery of once functioning reefs impacted by major coral bleaching events. Finally, we must help coastal communities where reefs have been lost to find new livelihood options.
Of course, any long-term hope for coral reefs requires limiting our impact on the planet's atmosphere and eliminating the use of fossil fuels—objectives that demand global leadership and coordination. By equipping local leaders with actionable solutions, we can create momentum from the bottom up that directly benefits communities most vulnerable to climate change.
Marine conservation in particular can benefit from the support of local leaders and communities, both of which are crucial when it comes to protecting coral reefs. We believe change that begins at the local level has the power to catalyze lasting progress for the world.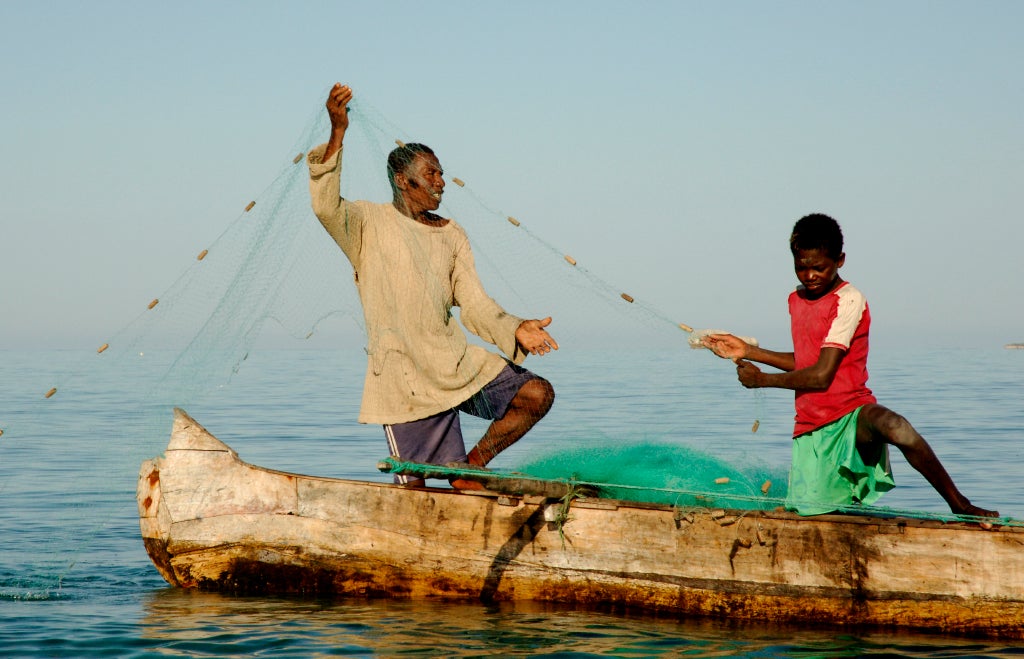 The efforts of groups such as WCS, with support from Bloomberg Philanthropies' Vibrant Oceans Initiative, put this belief into practice. From work with coastal residents, sustainable fisheries, and regional governments and organizations, we know that empowering local communities is a proven way to protect our oceans and maintain ocean livelihoods in both the short and long term.
Coral reefs are on the frontlines of the climate crisis, and the community stewards of these reefs need the sustained support of the world. The solutions that are emerging from the efforts of global scientists and courageous local leaders provide the basis for an optimism rooted in collective will and ambition. Our work has only just begun.