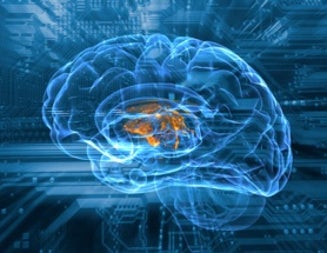 Observations
Doomsayers say it will put us all out of work, but experience suggests otherwise
April 17, 2018 — Nathan Myhrvold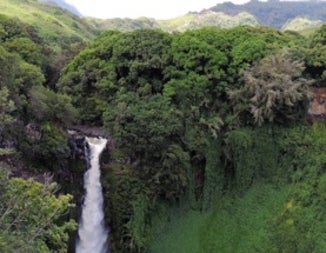 Extinction Countdown
The "extinction capital of the world" could start losing unique plant species in as little as a month if funding disappears
April 16, 2018 — John R. Platt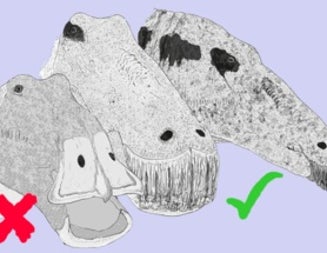 Tetrapod Zoology
Those duck-billed dinosaurs weren't duck-billed
21 hours ago — Darren Naish
Recent Posts
Select Topic
It may not look like much now, but ISON has the potential to become a Great Comet (Credit: NASA/JPL-Caltech/UMD (Tony Farnham)) NASA's Deep Impact probe has captured images of Comet C/2012 S1 (ISON), as it moves past the orbital distance of Jupiter on what may be its first trip inwards to the Sun, and possibly a spectacular show.Comets are notoriously fickle beasts.
It could be difficult for human civilization to survive a global catastrophe like rapid climate change, nuclear war, or a pandemic disease outbreak. But imagine if two catastrophes strike at the same time.
Kate Clancy and I were lucky enough to be able to lead a session on Identity at this year's Science Online. What are your various identities? How do they impact your writing?
Today we have a new Image of the Week. - Samuel McNerney - Virtues of Cognitive Workout: New Research Reveals Neurological Underpinnings of Intelligence - Katie Worth - Step into the Twilight Zone: Day 4 on Mars Time, aka Easy Peasy Lemon Squeezy - Alan Jamieson - Kermadec Trench: Snubs and Hags - John R.
Courtesy of Progress Energy The nuclear reactor near Crystal River north of Tampa Bay will never fission again. Duke Energy has decided to shutter the troubled nuclear power plant, which has been shut down since 2009 thanks to a crack in the dome that shields the reactor.
Blacks In Tech 28 to Innovate Black History Month Celebration It is easier to cultivate a pre-existing interest in STEM fields than create it where none exists, states the report…Of the STEM disciplines, male students tend to gravitate toward fields of engineering and technology, while females far prefer science fields, including chemistry, biology, environmental science, and marine biology...Ethnically, Asian Americans express the highest interest in STEM fields, both currently and historically.
What responsibilities do filmmakers have in terms of scientific accuracy? Usually, I argue that filmmakers are storytellers first, and while scientific accuracy (or plausibility) can often support a narrative, the first responsibility of the filmmaker is to weave a captivating tale.
Editor's note: Researchers exploring Mars via rover and satellite have to adapt to the longer day on the Red Planet. Katie Worth, whose Can Earthlings Adapt to the Longer Day on Mars?
You would be forgiven for thinking that the U.S. government just announced a plan to build a free public Wi-Fi system. After the Washington Post ran a front-page story on Monday morning that began "The federal government wants to create super WiFi networks across the nation, so powerful and broad in reach that consumers could use them to make calls or surf the Internet without paying a cellphone bill every month," others picked up on the incredible story.
Blog Index